Driving the "First Overland" Oxford Cambridge Expedition Land Rover Series 1
A First Hand Account of the Most Historic Land Rover of All Time

Every now and then you get to experience something truly special. Back in 2020, I got a chance to sit in one of the most significant Land Rover Series 1 in history. A truck that completed the first overland journey from the English Channel to Singapore.

My introduction to "The Oxford Truck," as those in the Rover community refer to it, came via a DVD lent to me by Toby Pond of Scheel-Mann USA. The DVD was called "FIRST OVERLAND, London to Singapore by Land-Rover." You can watch the trailer here. It told the story of six young men studying at Oxford and Cambridge in 1955. They dreamt of an expedition to Singapore from London. Land Rover along with 80 other supporters decided to get behind their dream and later that year, they set out on the Oxford and Cambridge Far Eastern Expedition. It became the first time a vehicle had achieved complete overland travel of the 14,000 mile route.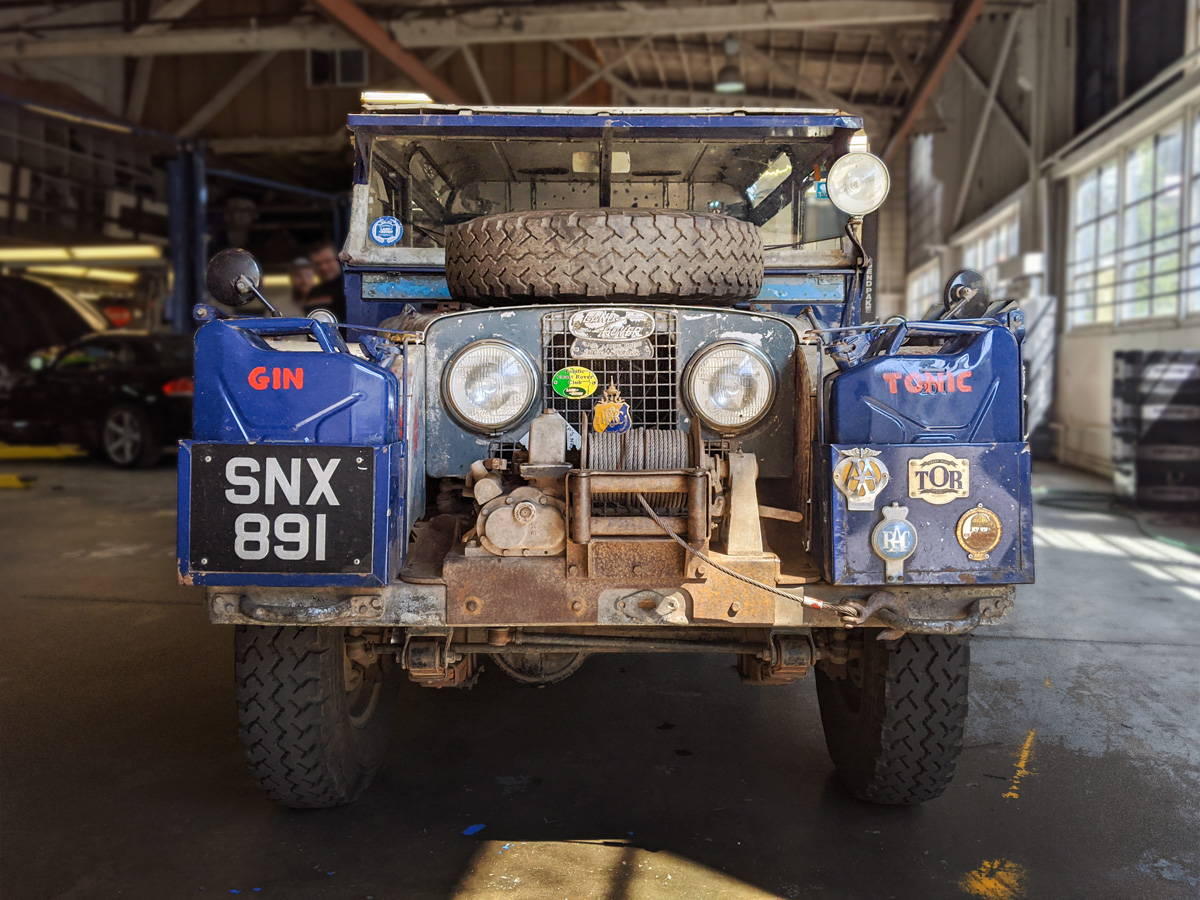 It is a truly mind-boggling and epic story. The documentary film is narrated by the then virtually unknown and yet to be Sir David Attenborough (who famously went on to narrate all of our favorite planet documentaries) as well as the six members of the expedition. Two of the members of the expedition, Tim Slessor and Anthony Barrington Brown, also published a book of the adventure in 1957. The logistics of simply using 1950's film equipment, writing letters through the mail to correspond with those back in England, plus preparing all the required documentation during the cold war seems a magnitude of which is nothing like travel today. Watching the crew pack into tiny 88-inch Rovers while carrying everything they needed to traverse many countries was inspiring and humbling.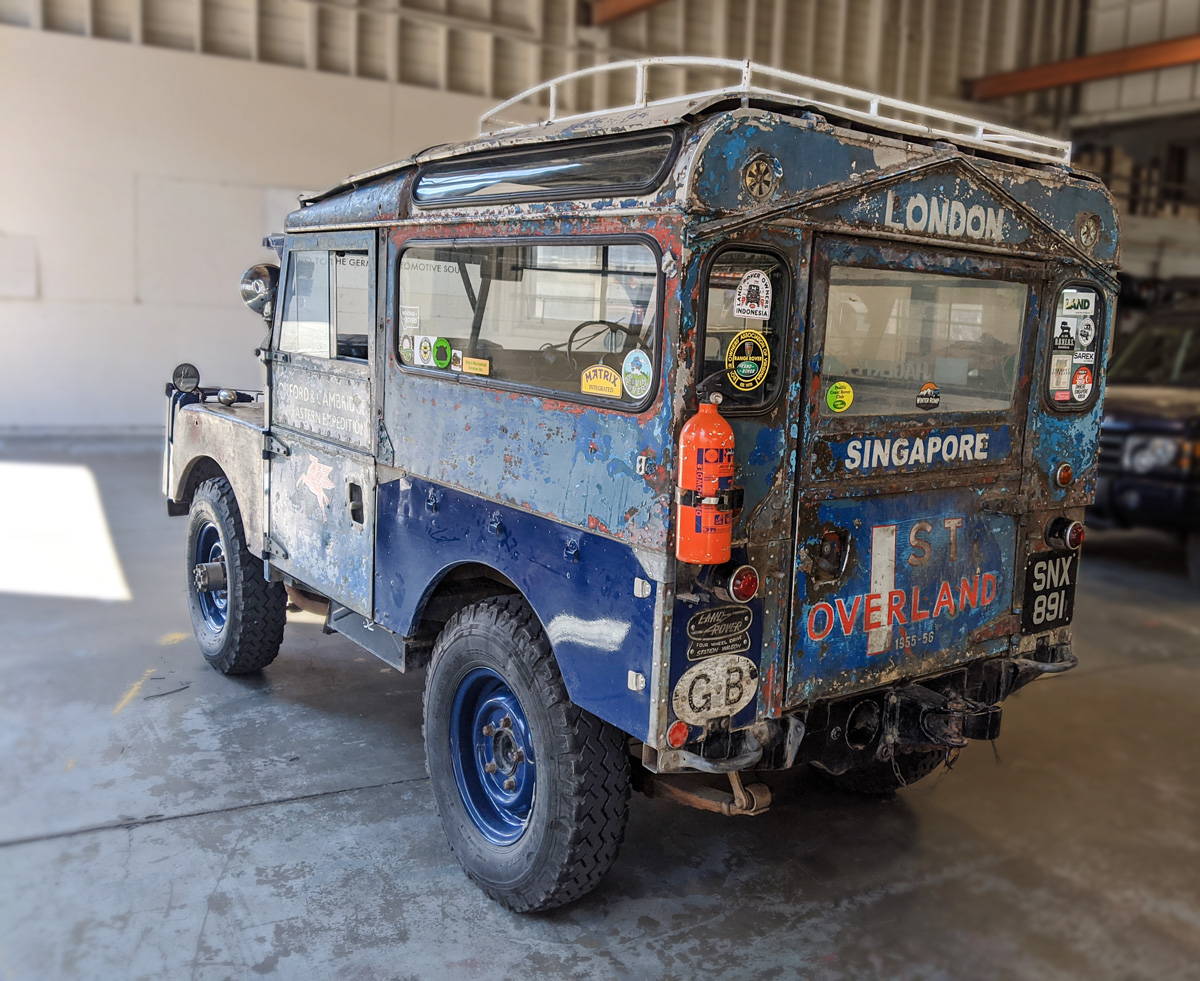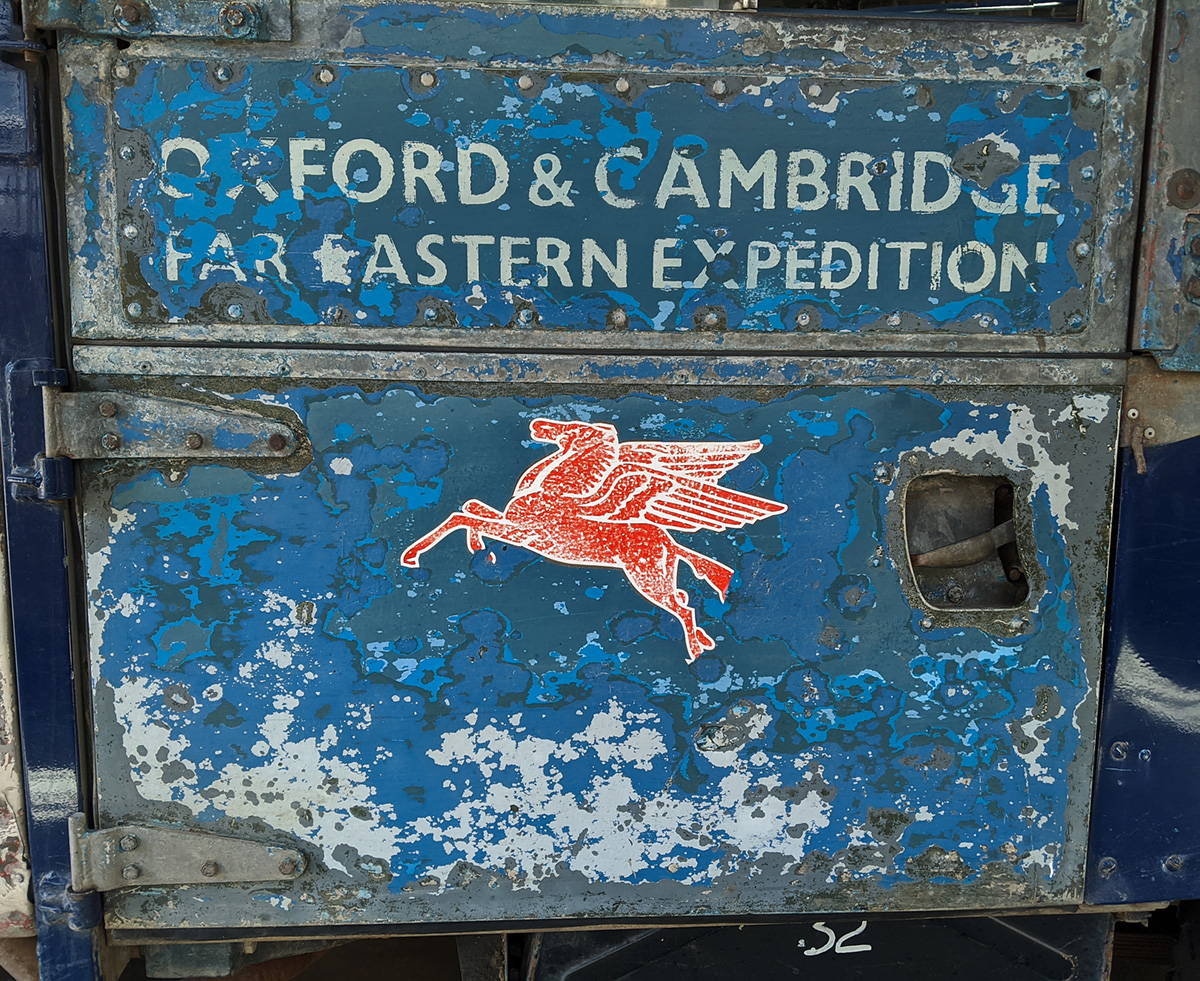 Land Rover Owners Global Community - The "Oxford Truck" on Tour
In August 2020, "The Oxford Truck" was touring the US, and the Portland chapter of the Pacific Coast Rover Club made arrangements to include Portland, Oregon in the tour. The Rover Club is pretty tight knit and has a google group email list that we've used for years. It's a great way to get the word out on events like this as well as crowd source troubleshooting specific problems we might be having, source hard to find parts, and find friends for last minute trail runs. The message about the Oxford truck came in late but I was able to make it down to NW Portland and even go for a ride in it!

Ok, let's talk about this ride – it was not comfortable. The idea of six young men, 3 per truck, traveling hour after hour across vast unknown lands is the definition of adventure. The Oxford truck was new at the start of the journey back in '55. Its current state is quite remarkable considering its age, and the miles it's traveled. At one point it had been fully repainted and during restoration the newer paint was removed revealing the original expedition livery. All the original factory modifications are still present however.

"Driving" this truck was more like riding a horse than what most of us think of when sliding into our modern 4x4s. It was pretty loud. Everything made its own unique tap, ping and creak. The pedals squeaked. The suspension chirped. The transfer case whined. We took off crashing and banging across the light rail tracks of NW Portland. It was a total sensory overload.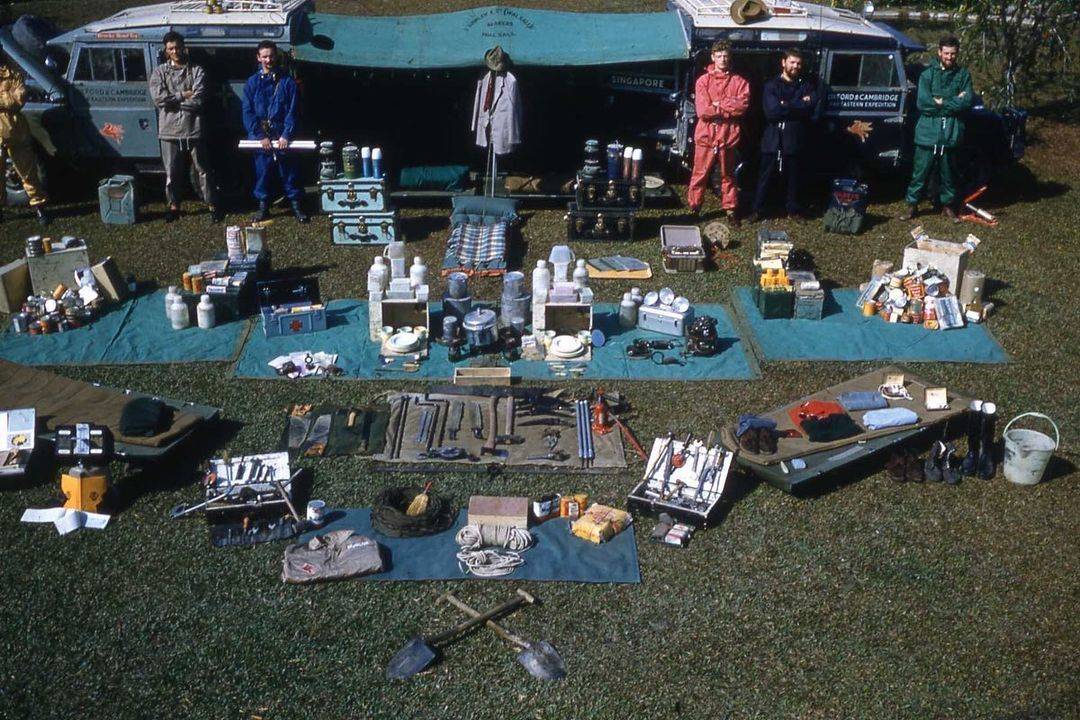 The 1955 First Overland Far Eastern Expedition team. Photo curtesy of Land Rover.
The Small But Mighty Land Rover Series 1
There were only a handful of vehicles designed to travel overland back in 1955 and the Land Rover Series 1 was looking to gain international attention. Land Rover spec'd these vehicles to be rugged and capable for the day. The "First Overland" trucks were given a few additional factory modifications that made the intended expedition possible.
Specially designed cabin venting (No A/C)

Large capacity 50 gallon fuel tank

Push button start

One of kind rear panel canvas tent track that allowed for the two trucks to stretch a shelter between them

Front fender jerry can mounts for fuel or water
It was a special experience to see and ride in this little truck after seeing the documentary years previously. This little truck was a big piece of the origins of "overlanding". We at Nomadica now try to carry on some of the sentiment of what "1st Overland" signified and embodied. What the 1st Overland adventure shows us is that adventure is only limited by your imagination and you don't need every single piece of gear out there to get started.
At home in England
If you're ever traveling through the UK you just may get a glimpse of the most historic Land Rover Series 1. The Oxford Truck lives on and is privately owned. To this day, it still travels the local lanes, hedgerows and dirt tracks of northern England.
What if you got backing from one of the world's foremost auto makers – What great distance would you travel and document? 
What aspects of older vehicles do you wish manufacturers would prioritize today?

What other historical documentaries do you love?

What vehicle have you seen in a movie that you wish you could drive in real life

?
Be sure to leave a comment below or share your own personal experiences or suggestions with us on instagram! 
Nomadica Outfitters
Nomadica Outfitters is an outdoor equipment store specializing in tools, gear, and apparel to address the challenges presented by remote off-road adventures. Our overland products facilitate simple fast setup, easy stowage, and are built to last - allowing you to spend more time adventuring and less time packing. Be curious, embrace the unexpected, explore, and discover the wonder that is planet earth.